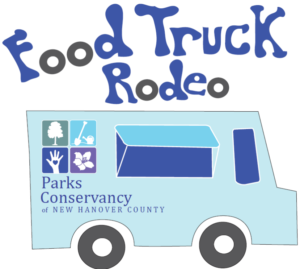 THANK YOU to everyone who participated in the 8th Food Truck Rodeo on October 29th at Hugh MacRae Park!  It was another successful event and we are closer to funding the Coastal Challenge Course at Northern Regional Park!
The next Food Truck Rodeo will be scheduled for the Spring!  Check back here or follow us on facebook for updates.
Special THANK YOU to our vendors without whom this event would not be possible!